Meet Our Team
Housing a variety of industry experts & 50+ combined years of experience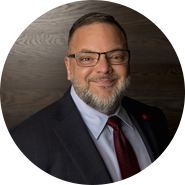 Scott Dougan
Co Founder
Scott Dougan founded Elevated Retirement Group in 2003 in order to fill a niche he felt was not being addressed properly in the retirement planning environment – helping retirees and pre-retirees in the Kansas City metro area find answers to issues that may affect the quality of life during their retirement.
Scott is a Registered Financial Consultant (RFC) and holds a Series 65 Investment Adviser Representative license, which holds him to the fiduciary standard. He also holds insurance licenses in Kansas, Missouri and other states.
Scott is a member of the Better Business Bureau and the International Association of Registered Financial Consultants. Scott and his wife, Jennifer, reside in Prairie Village with their three dogs, Kozmo, Tuesday and Mazie.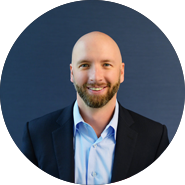 Sean Lee
Co Founder
Since 2002, Sean Lee has helped families reach and maintain their financial goals. As a trusted advisor, he coaches and assists his clients with their financial goals by focusing on the fundamentals and takes a practical and personal approach when working with them. He thoroughly educates his clients about the ins and outs of each of their financial decisions to help create and execute a material financial plan. As a trusted professional in Utah, Sean has been featured in The Wall Street Journal's Market Watch, The Deseret News, The Salt Lake Tribune and USA Today. He has also been featured as a local financial advisor on Utah's NBC station, KSL 5.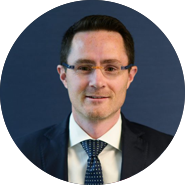 Elton Wilcox
Chief Compliance Officer
Elton joined Elevated Retirement Group in October 2017 as the Chief Compliance Officer. He brought with him 12 years of industry experience; six of those years in regulatory, audit and compliance functions. Elton creates, updates and manages the firm's Compliance Program and ensures the firm is up to date on all new and pending laws and regulations impacting our business. Elton lives in Salt Lake City and enjoys spending as much of his spare time as he can with his wife and two young daughters. Outside of work he enjoys traveling, running and snowboarding.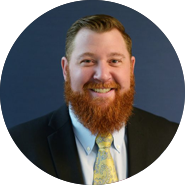 Brian Hermann
Director of Operations
Brian joined Elevated Capital in April 2015 as an Investment Advisor Representative. He plays a key role in compliance for Elevated Retirement Group where he is responsible for managing the execution and coordination of the compliance function. He also reviews new and pending laws and regulations, which potentially affect the business practices for the group. He holds an MBA focused in entrepreneurial and corporate finance with a bachelor's degree in economics from Westminster College. He has over 15 years of experience in auditing, compliance, analytics and operations management.